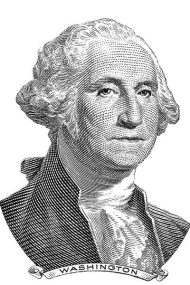 "In this land of equal liberty it is our boast
that a man's religious tenets will not forfeit the protection of the laws, nor deprive him of the right of attaining and holding the highest offices that are known in the United States."

– George Washington
The vision of civicrights.org is to ensure a society in which all individuals have equal rights regardless of their race, color, religious affiliation or from any discrimination from any kind or nature.
Objectives
To conduct research and collect facts or information concerning facilities, services, privileges, rights or opportunities restricted or otherwise conditioned to anyone on the bases of race, color, religion, sex, age, handicap, national origin or alienage and to prevent, remedy or eliminate any such discrimination.
To educate the general public and to support the individual civil rights as guaranteed by the Untied State Constitution.
As you browse through our library, you will find hundreds of cases, laws and guidance in the following sectors:
Discrimination In Education, Religious Discrimination In Education, Harassment, Student Religious Expression, Religious Dress, Equal Access, Religious Holidays, Discrimination In Housing And Lending And Employment And Public Accommodation And Public Facilities, Voting Discrimination, Discrimination In Immigration, Crimes Against Persons And Property Based On Religion, Protection Of Religious Land Uses, Religious Rights Of Institutionalized Persons, Complaints, Discrimination Based On Race And Color, And Finally The US Supreme Court Decision. Please don't forget to
donate
to our organization, if possible. Also, the author has other websites that you can check online:
www.muslimattorney.net
and
www.2immigration.com
.